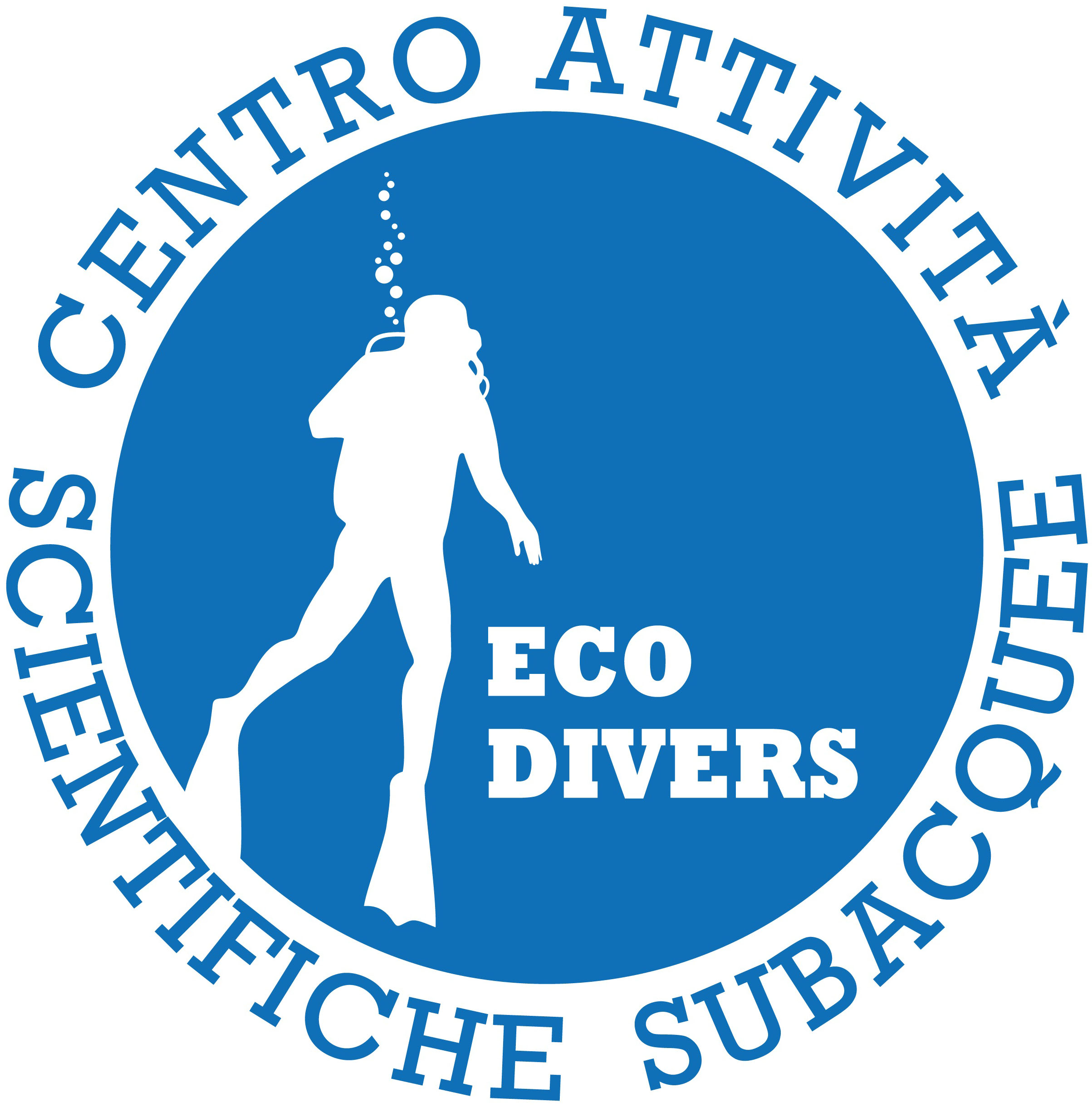 ECO DIVERS – Centre of Underwater Scientific Activities is a NGO founded in 2010 by a team of experienced divers passionate about marine ecology, focused on promoting a number of initiatives in collaboration with Universities, Marine Protected Areas and stakeholders. The mission is combining training at an academic level and environmental sensibilization, supported by the experience of highly qualified and experienced marine ecologists and archaeologists. Eco Divers is equipped to support graduate and undergraduate students from Italian and foreign universities is their internships or research projects, with particular reference to scientific diving and underwater photography and videography.
---
MPAs ENVIRONMENTAL QUALITY
A correct and responsible management of Marine Protected Areas is essential in order to ensure a sustainable and responsible use of natural resources, and supported by the SeaSpirit Diving Resort, we run student internships focused on the assessment of the current state of the Marine Protected Area 'Isola Bella', in Sicily (Italy).
After a period of mentoring on scientific diving and photo-quadrat techniques, Gwendaline Provenzani undertook a monitoring in the three areas with different protection level, supported by biotic indices analysis on nektonic and benthonic species. These data will be part of a large database that will provide support for the creation of a model to evaluate changes, positive or negative, in the MPA ecological status.
---
SPECIES IDENTIFICATION
Try to make the most of every dive is one of the most important aim of every scientific diver: we aim to create an ambitious atlas of Mediterranean marine species, both photographic and physical, to be used mostly for training and educational purposes. After few years of efforts, our collection boasts a large number of shells, exoskeletons, and an algarium of seaweeds and seagrasses, whereas the photographic atlas include a number of common native and non-native species populating our coasts. Altought most of picture have been taken pesonally by me, I still collaborate with photographers, volunteers, and donators, in order to make the atlas an efficient tool for students.
---
NON-INDIGENOUS SPECIES MONITORING AND SURVEILLANCE
Located in the centre of the Mediterranean Sea, Italy, and in particular Sicily, represents an incredible hotspot for non-indigenous species introduced from the Suez canal or simply migrated from a side to the other of the Mediterranean Sea encouraged by global warming and supported by growing economy. Being highly competitive, invasive species threaten the abundance or distribution of native species, with severe effects on local biodiversity and ecological balances.
In collaboration with Marine Protected Areas and diving centres, Eco Divers has been strongly involved in non-indigenous species surveillance and detection.
---
BENTHOS AND CORAL MONITORING
Benthic organisms represent excellent biological indicator of the actual state of local habitats, and monitoring their status is essential in order to predict how habitats are evolving.
The aim of this project is assessing and monitoring the potential increase or decrease of the necrosis rate of corals, particularly focused on Paramuricea clavata, with a long-term plan. The site we chose is located between -40 and -50 m, just below Capo Sant'Andrea, in the Marine Protected Area 'Isola Bella', in Sicily (Italy). To date, a partial census of healthy and damaged colonies was done using photographic techniques and 50×50 plots, collecting a large amount of data that will support the long-term monitoring of corals.
These data will be essential to support the design of corrective and preventive management actions that will take place in this MPA.
---
OTHER PROJECTS
– Ecological assessment of the current state of the Isola Bella's Marine Protected Area (Sicily, Italy);
– Analysis of spill-over effects in Marine Protected Areas;
– Census of benthic organisms in the Blue Cave, at Isola Bella's Marine Protected Area (Sicily, Italy);
– Investigating the increase of necrosis rate in Paramuriacea clavata (Risso, 1826);
– Georeferenced photo-mosaics of Posidonia oceanica (Delile, 1813) beds as a tool for monitoring seagrasses' beds deterioration;
– Effects of recreational diving on the encrusting organisms of cave passages;
– Hypothesis of competition between native versus alien macroalgal benthic species;
– Grazing on seagrasses' beds;
– Use of the AZTI biotic index as an innovative tool for monitoring soft bottom benthic invertebrate communities.
---
---
PARTNERS: